It always makes me chuckle when I inadvertently stumble across something useful in the course of unrelated research.  Like, I'll be looking for one thing, and even though I find something (maybe at best) tangentially related and ultimately unhelpful to my original goal, there'll be something that just kinda screams "HEY, LOOK AT ME, I'M RIGHT HERE, LOOK AT ME".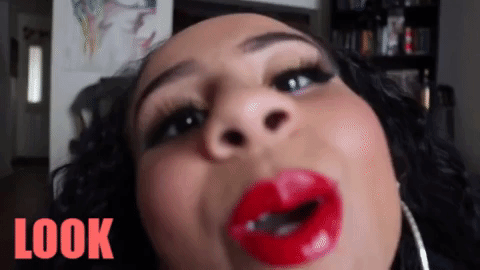 One such thing happened recently, as you might be able to tell.  When I was thinking of ideas for geomantic holy days not too long ago, I was stuck on trying to come up with a feast day for Hermes Trismegistus.  Although I eventually settled on April 4 of the Gregorian calendar (which happily borrows the feast day of St. Isidore of Seville), I was briefly considering using an Egyptian calendar to calculate a celebration of Thoth, the Egyptian form of the god.  The idea didn't quite work out, but I did learn a fun amount about the Coptic calendar, which is a direct descendant of the calendar used since ancient Egyptian times (even with fundamentally the same names!).
One thing about the Coptic calendar is that its New Year doesn't match up with the European one.  Rather, it starts on 1 Thout, which historically coincided with the heliacal rising of Sirius and marked the beginning of the flood season on the Nile, but after the Julian calendar reforms, has slightly drifted away day by day over the many long years.  Nowadays, the Coptic New Year starts around September 11ish (and every century or three, the date will advance by a day or so).  Because of its connection with the beginning of the flood season, the Egyptian name for the New Year was originally Ni-Yarouou, or the "Feast of the Rivers", but over time, this was confused with the name for the unrelated Persian New Year Nowruz (which happens at the spring equinox in their calendar).  As a result, the modern Coptic name for the New Year is Nayrouz.
In the course of trying to learn more about what's done religiously according to certain dates of the Coptic and Egyptian calendars (which share more than a few festival dates, much like how the Europeans preserved old pagan festivals in the Christian calendar), I came across a discussion of the Feast of Nayrouz, which also included a prayer that stuck out to me and begged for meditation and use.  Given that our own calendar is coming to a close for 2017 and the New Year of 2018 is starting in a few days, I decided to adapt this prayer for something of a more general, Western use.
O God, grant us to celebrate the Feast of the New Year that we may ask for a blessed year for all humanity, and that every man and woman has the experience of Your marvelous day.  Thus will all enjoy the brightness of Your glory every day in the New Year.  Allow me, O God, to celebrate the Feast of the New Year; let me experience this joyful faith and the truth of everlasting unity with You.  Let me celebrate the feast of the martyrs as I am able, that I may testify for Your truth.  Change my life to be full of joy with You, even in the moments of my repentance.

Wondrous is the Son who paid the price of my passage to Your divine bosom!  I see You, my beloved Lord, coming to me; you have chosen me to share in Your glory; you offered Yourself as a joyful sacrifice of love.  Come quickly, o Lord!  Our hearts are enflamed with Your love; our hearts ask for nothing and no one except You.  Grant me to become an icon of You with a blessed heart full of love to all humanity, that I may become a font of joy to everyone.

Wondrous is the Holy Spirit who renews me into a heavenly bride, carrying me as if with the wings of a dove that Heaven may celebrate my wedding!  Your dwelling in me, o Holy Spirit, renews my nature; you transform my dark tomb into a holy sanctuary, you convert my darkness into exceeding brightness!  Grant me with all my brethren to fly and be with You in Heaven!

You see me, my Lord, rejoicing in You, and You become delighted in me.  The heavenly angels see me coming to You, and they welcome me.  They receive me with exceeding joy to join them in praising You.  The sinners see me full of joy, and they become filled with hope.  They see me rejoicing, and they join me in my continuous repentance.  The prophets and the apostles and all the martyrs see me, and they praise You for letting me accompany them in Your kingdom!

What a wonderful thing, that You delight in me, and all Your creation in Heaven and on Earth!  But the Devil runs away before me as he sees Your divine joy enlightening me and shining upon my face!  Glory to You, the source of joy and victory.

Grant, O Lord, that I may celebrate this and every new day of this and every new year all my life, that I may proclaim Your joyful renewal of us and the world, and that I may always be joined with You in Your tremendous love that I see You anticipating with longing for me.

Amen.
I would suggest reciting this prayer at sunset on New Year's Eve (with sunset marking the start of the new day in most Abrahamic traditions) or at sunrise on New Year's Day (as more Western magicians might reckon the start of the day), perhaps in front of a lit candle and crucifix facing the east, the direction from which the Sun rises and from which the Son shall come to us once more.  Besides that, however, I would also consider there to be potential in combining this prayer with a ceremony such as the Blessing of the Vessel (another Coptic ritual, but more in the vein of PGM magic) as a more magical means of bringing down the blessing of newness and freshness into a renewed water of life, to be used in refreshing the body and soul.
No matter how you use this prayer, or whether you do at all, I hope you all have a wonderful end to this year and a splendid start of the next!  Don't forget to clean your house and put on some new clothes, too!